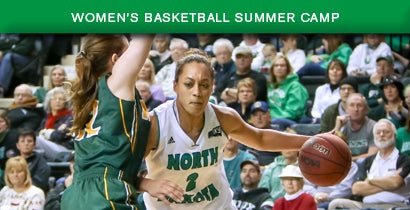 Summer 2019 UND Women's Basketball Skills Camp
Resident (overnight/all meals): $215.00 Commuter (lunch & dinner): $195.00 Commuter (no meals): $175.00
Free Parking will be available in the North lot at the Betty Engelstad Sioux Center. 
For more information, please contact Kristina Bayton at [email protected] or 701.777.3253.
UND Women's Basketball is hosting a Skills camps for children in grades 6-9 from June 10-12th. Costs for the program are as follows:
*Resident (overnight/all meals): $215.00
*Commuter (lunch & dinner): $195.00
*Commuter (no meals): $175.00

All camps are open to any entrants (limited only by number, age, grade level and/or gender).