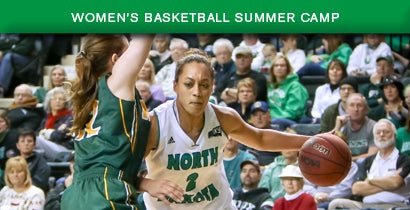 Summer 2019 UND Women's Basketball Team Camp
$415.00 a team ($350.00 for a second team)
Free parking will be available in the North Lot at the Betty Engelstad Sioux Center.
Contact Coach Mallory Bernhard at [email protected] with any questions
regarding team camp.
UND Women's Basketball is hosting a Team camp for High School and AAU teams with coaches on June 20-21st. There is a six game guarantee. Cost of the camp is $415.00. Registration deadline is June 7th.
All camps are open to any entrants (limited only by number, age, grade level and/or gender).