The 2021 NCHC Frozen Faceoff is coming to Grand Forks, ND at Ralph Engelstad Arena, March 12-16, 2021. This is a single-elimination event with approximately 3,000 fans allowed to attend each session. Both full event packages and single-session tickets (subject to availability) will be available for purchase to the Frozen Faceoff, with full event packages on sale now. Full event packages include tickets to all seven sessions.
Each game has been deemed a single-session ticket to help with COVID-19 mitigation, meaning fans will leave and re-enter the building with a different ticket on days with two games. This allows the venue to be cleared after each game and cleaning to take place. The Frozen Faceoff event will follow REA COVID-19 face covering and policies. On-site parking is free during the event. Follow REA social media and website for event updates.
Full event packages include tickets to all seven sessions. Lower level full event packages are only $249 (plus fees) and upper-level full event packages are just $199 (plus fees).
That averages only $36 per game in the lower bowl

And just $28 per game in the upper bowl
Full event packages include discounted ticket prices when compared to single-game ticket prices. Single-game ticket prices will range from $30 to $75 and are subject to availability with the restricted event capacity.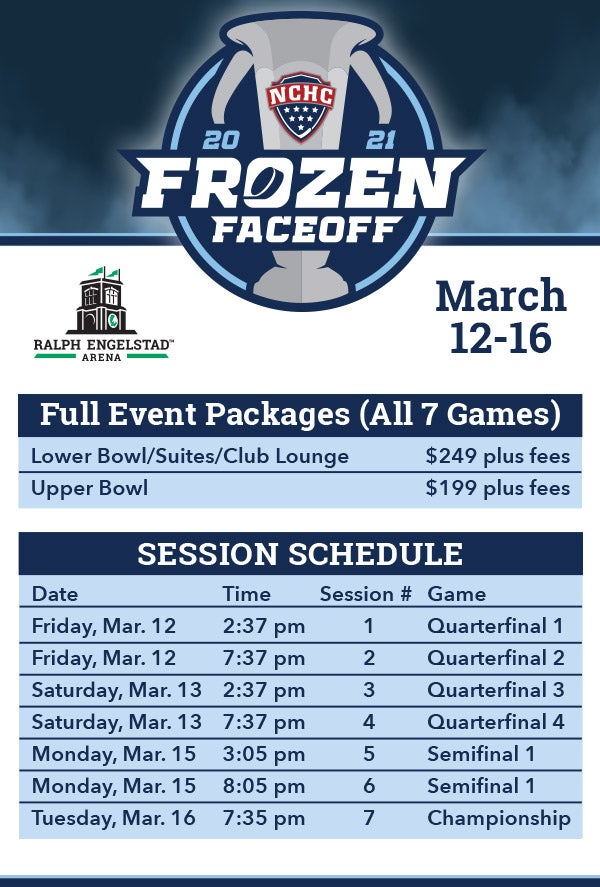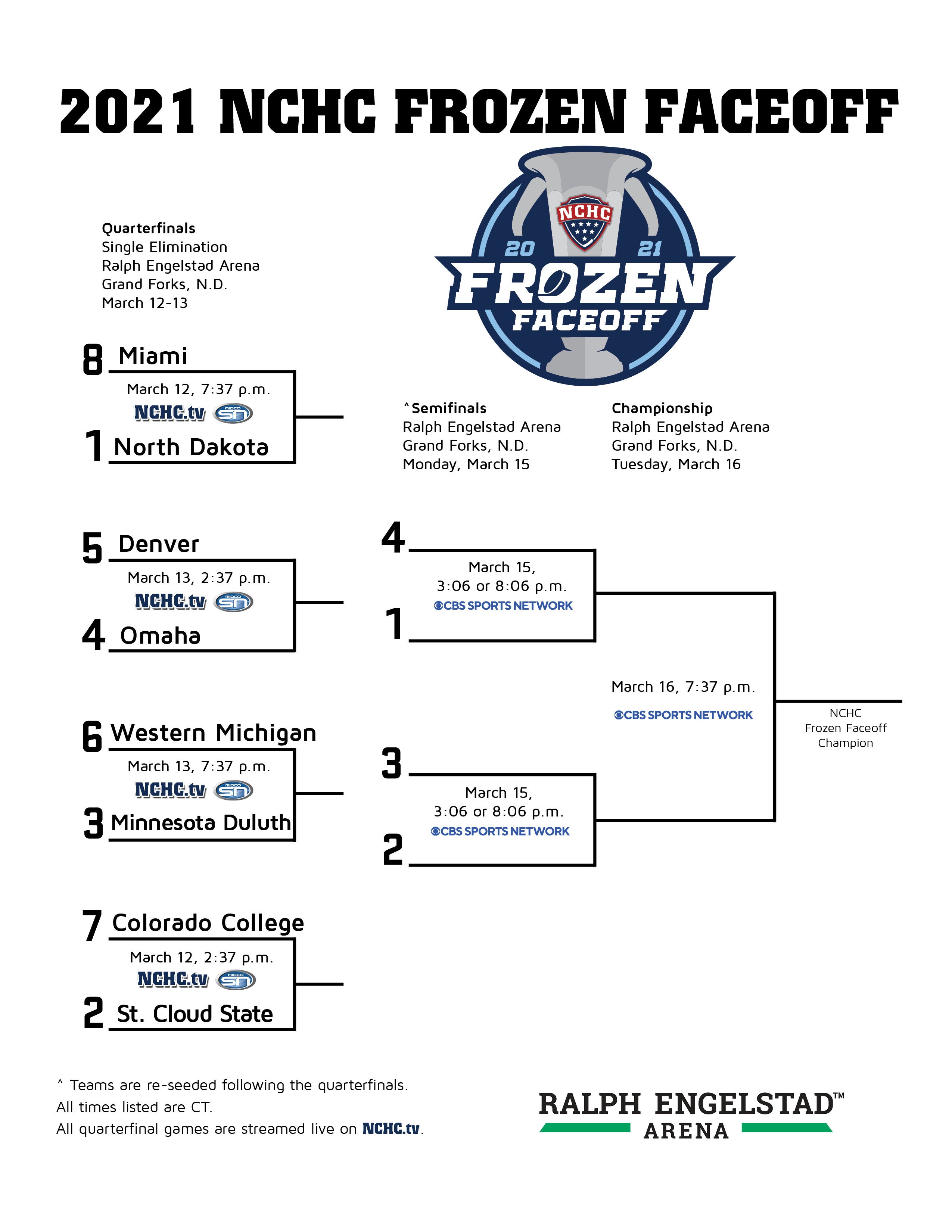 ---
Hotel Information & Special Rates
Special hotel rates are available for NCHC Frozen Faceoff fans! Click here or the image for more information.