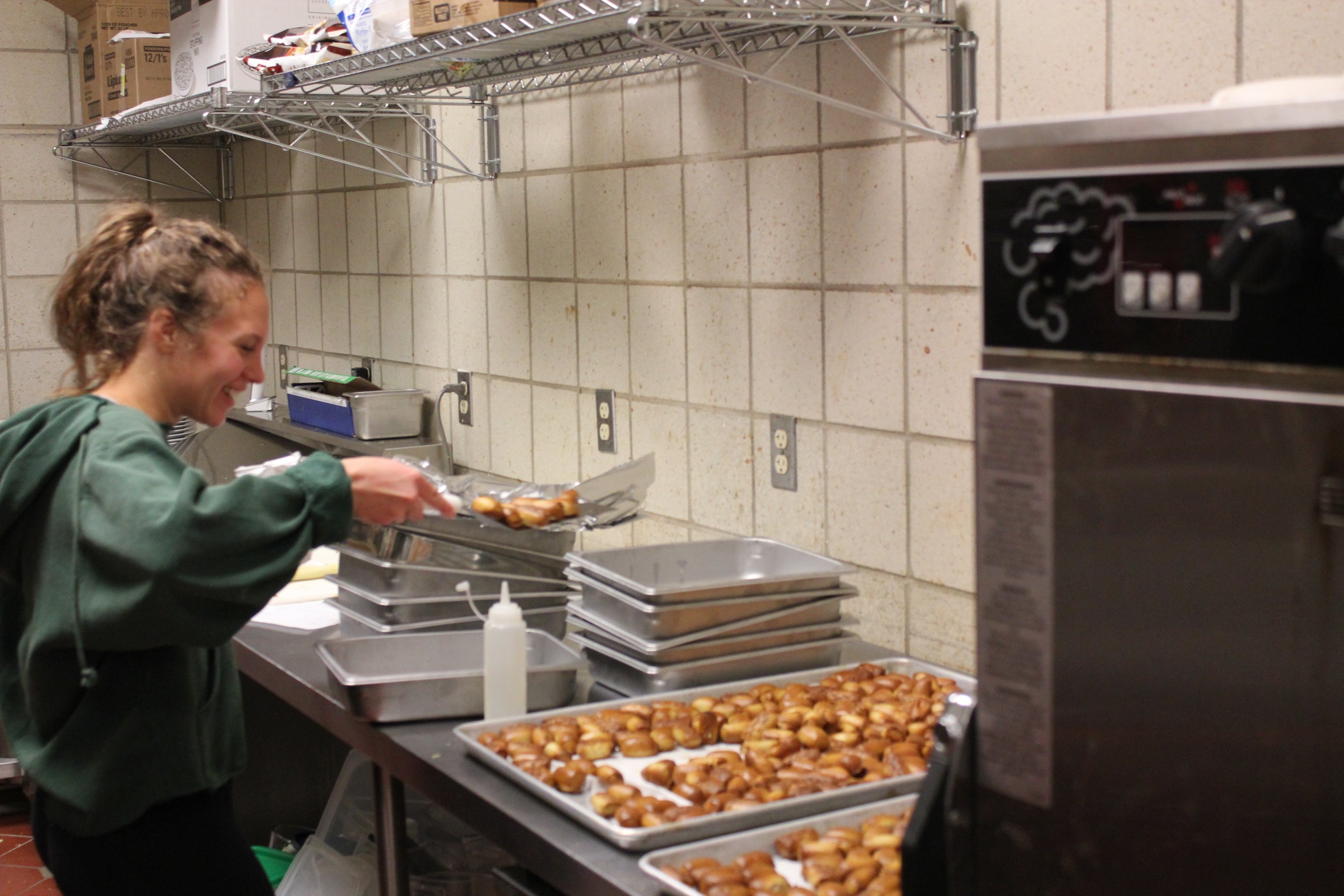 Posted:

Jan.

11

, 2023
Catering - Prep Cook
Work Schedule: Part Time
Description
Job Summary:
The Prep Cook will prepare meal ingredients, simple dishes, condiments, and other items as directed by senior staff.
Duties/Responsibilities:
Prepares meal ingredients as directed by the head chef.
Prepares fresh produce by peeling, cutting, and portioning.
Prepares meat by trimming, cutting, and portioning.
Prepares simple dishes such as breads or salads.
Mixes or prepares condiments, dressings, and sauces.
Maintains compliance with applicable health, safety, food handling, and hygiene codes and standards.
Assists with unloading, inspection, and storage of raw ingredients and supplies.
Performs other related duties as assigned.
Required Skills/Abilities:
Basic understanding of or the ability to learn basic sanitation and regulations for workplace safety.
Basic understanding of or the ability to learn food handling techniques, preparation, and cooking procedures.
Cleaning dishes, washing cooking utensils and cookware, taking out the trash and sanitizing the kitchen.
Ability to function well in a high-paced and at times stressful environment.
Ability to work quickly and efficiently.
Ability to work well as part of a team.
Ability to maintain personal hygiene.
Pay Rate Expectations:
Education and Experience:
Must be at least 16 years old
On-the-job training.
Physical Requirements:
Prolonged periods of standing and working in a kitchen.
Exposure to extreme heat, steam, and cold present in a kitchen environment.
Must be able to lift up to 15 pounds at times.
May need to work nights, weekends, and holidays as requested.
Manual dexterity to cut and chop foods and perform other related tasks.
Nothing in this job description restricts management's right to assign or reassign duties and responsibilities to this job at any time. This job description is intended to convey information essential to understanding the scope of the position and it is not intended to be an exhaustive list of skills, efforts, duties, responsibilities or working conditions associated with the position.
To apply for this position, please complete the form below.