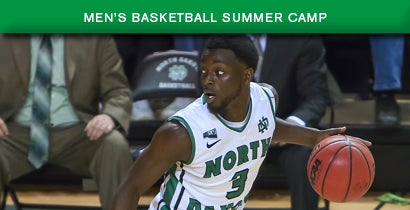 Summer 2019 UND Men's Basketball Team Camp
$375 a team ($325 for a second team)
Free Parking will be available in the north lot at the Betty Engelstad Sioux Center. 
For more information, please contact Nate Kaeding at [email protected] or 701.777.3492.
UND Women's Basketball is hosting a Team camp for Junior varsity and Varsity divisions on June 13 and 14th. There is a six game guarantee. Cost of the camp is $375.00.
*All camps are open to any entrants (limited only by number, age, grade level and/or gender).