50/50
A no-limit raffle where guests can watch the pool grow in real-time by checking the concourse TVs, center-hung, UND Gameday app or guest services for updates.
For the 2023-24 hockey season, Ralph Engelstad Arena is offering a $20,000 minimum jackpot on all Saturday home games!!!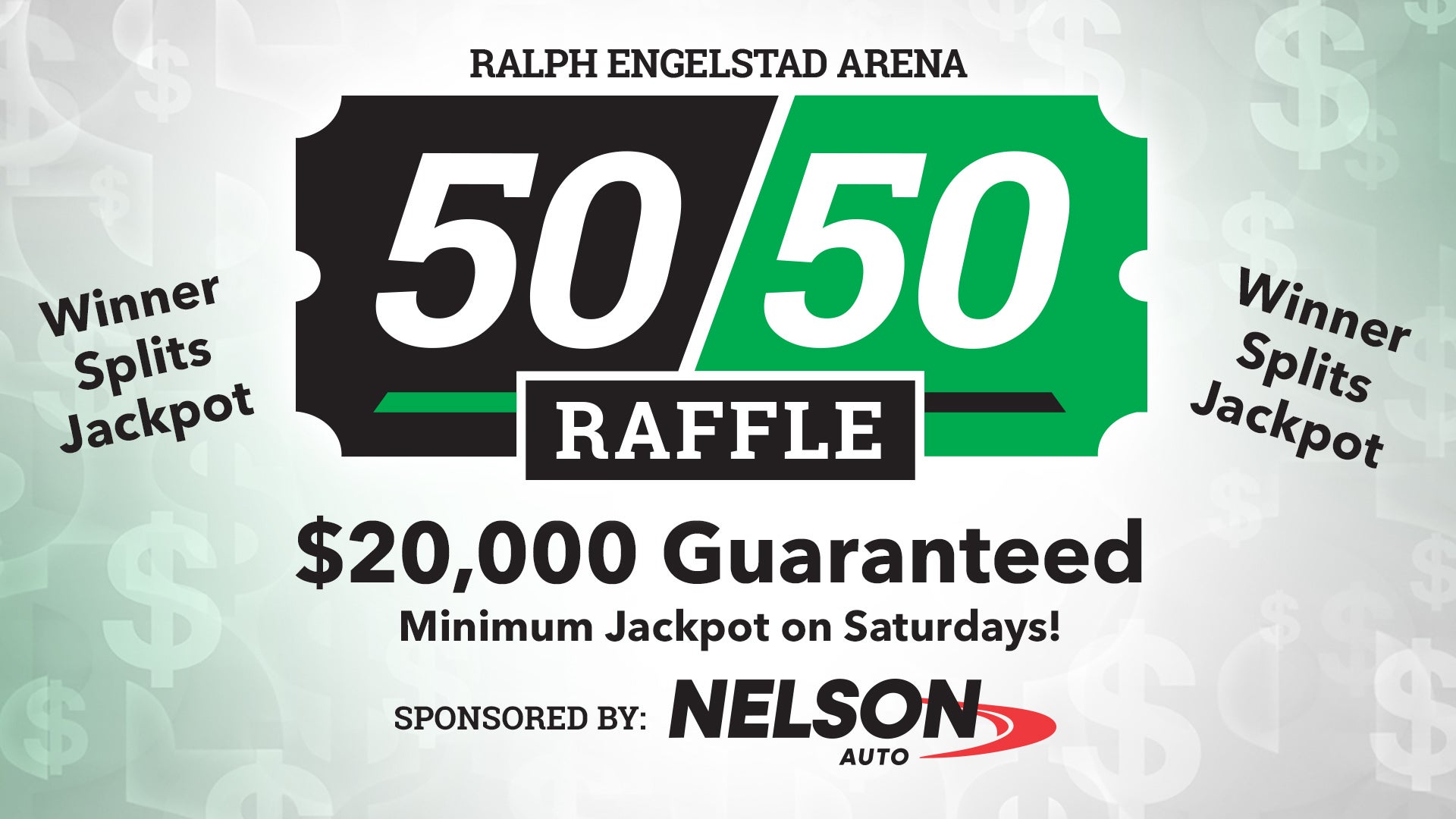 Guests can buy 50/50 tickets from concourse kiosks. Proceeds benefit UND athletics. Winner splits jackpot. Ticket Prices: 50 chances/numbers to win for $20.
---
Check In To Win!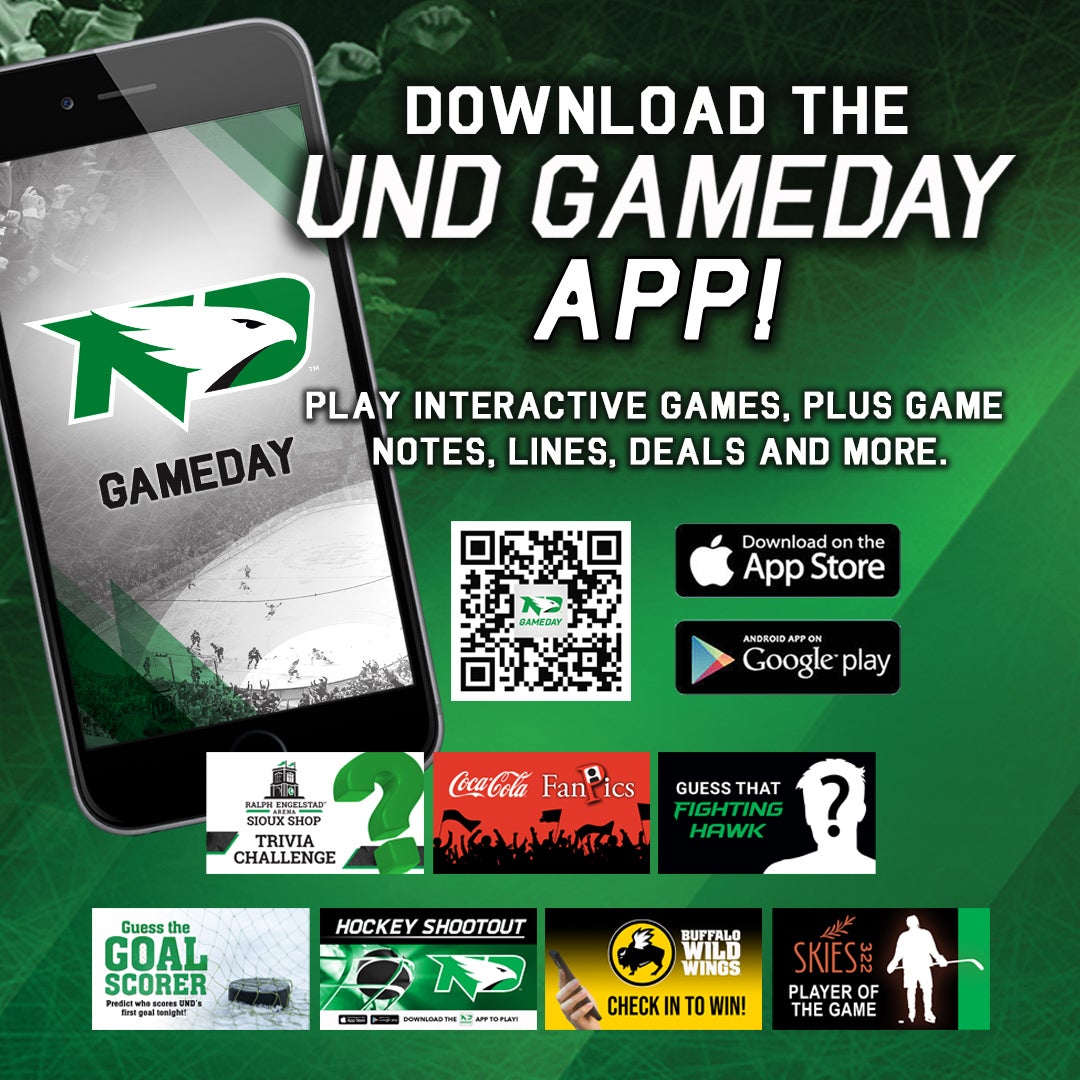 Check into your seat through the UND Gameday App for your chance to win a $100 Buffalo Wild Wings gift card! Plus, play Sioux Shop Trivia for a shot at a $40 gift card. Be sure to download the UND Gameday App to play interactive games, game notes, lines, deals, and more (Coke fan pics, Skies 322 player of the game, guess that fighting hawk, hockey shootout) while attending hockey games!