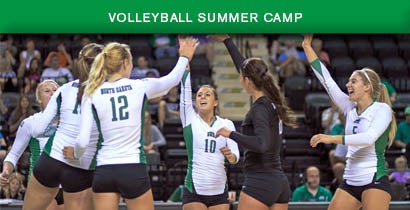 Summer 2019 UND Volleyball Defensive Specialist/Libero Camp
$105
Free parking will be available in the north lot of the Betty Engelstad Sioux Center.
Contact Volleyball Director of Operations Ashley Laidley at [email protected] or 701-777-2234.
UND Volleyball will host a Defensive Specialist/Libero camp on July 9th. The liberos will focus on passing movement, their platform, defensive moves, and serving. Includes bag and lunch.