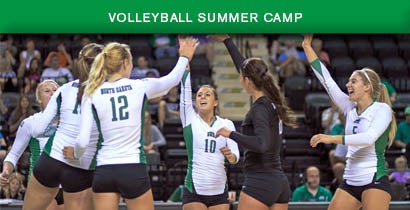 Summer 2019 UND Volleyball Elementary Camp
$110
Free parking will be available in the north lot of the Betty Engelstad Sioux Center.
Contact Volleyball Director of Operations Ashley Laidley at [email protected] or 701-777-2234.
UND Volleyball will host an elementary skills camp on June 26-28th. This camp will consist of a step-by-step progression of passing, setting, serving, and attacking with the goal of developing a strong fundamental base. Includes bag and lunch.