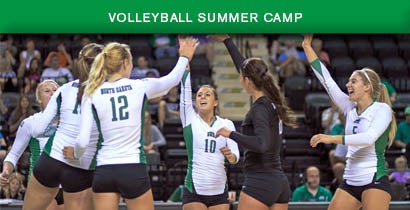 Summer 2019 UND Volleyball Hitter Camp
$105
Free parking will be available in the north lot of the Betty Engelstad Sioux Center.
Contact Volleyball Director of Operations Ashley Laidley at [email protected] or 701-777-2234.
UND Volleyball will host a hitter camp on July 10th or 11th. This camp will train attacking from the left side, middle, and right side. The camp will focus on approach footwork, arm swing, blocking movement, and defense. Includes bag and lunch.