Promotions
50/50 Sponsored By Lithia Automotive Group
This no-limit raffle is unique because guests can see what the pool amount is up to in real-time by checking the concourse TVs, center-hung, Gameday app or guest services for updates. Winner splits jackpot.
To celebrate Ralph Engelstad Arena's 20th Anniversary, REA is offering a $20,000 minimum jackpot on all Saturday home games!!!
Guests can buy 50/50 tickets from sellers on the concourse or by visiting one of the Lithia Automotive Group kiosks. Proceeds benefit UND athletics.
Ticket Prices: 50 chances/numbers to win for $20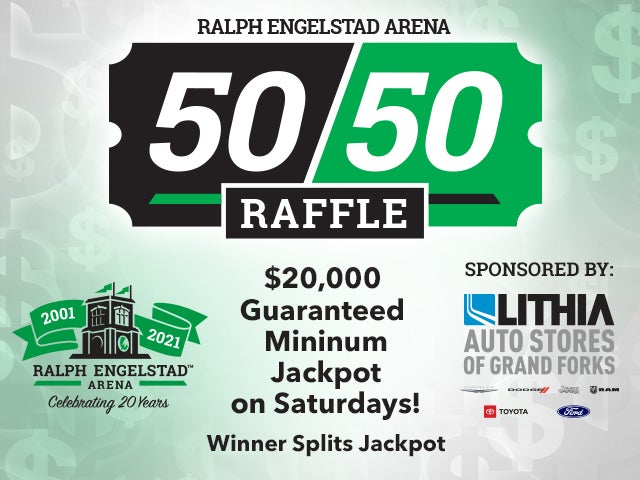 Buffalo Wild Wings Fan of the Game
Check into your seat through the UND Gameday App for your chance to be the Buffalo Wild Wings fan of the game at UND hockey games this season. One lucky fan will receive a $50 BWW gift card!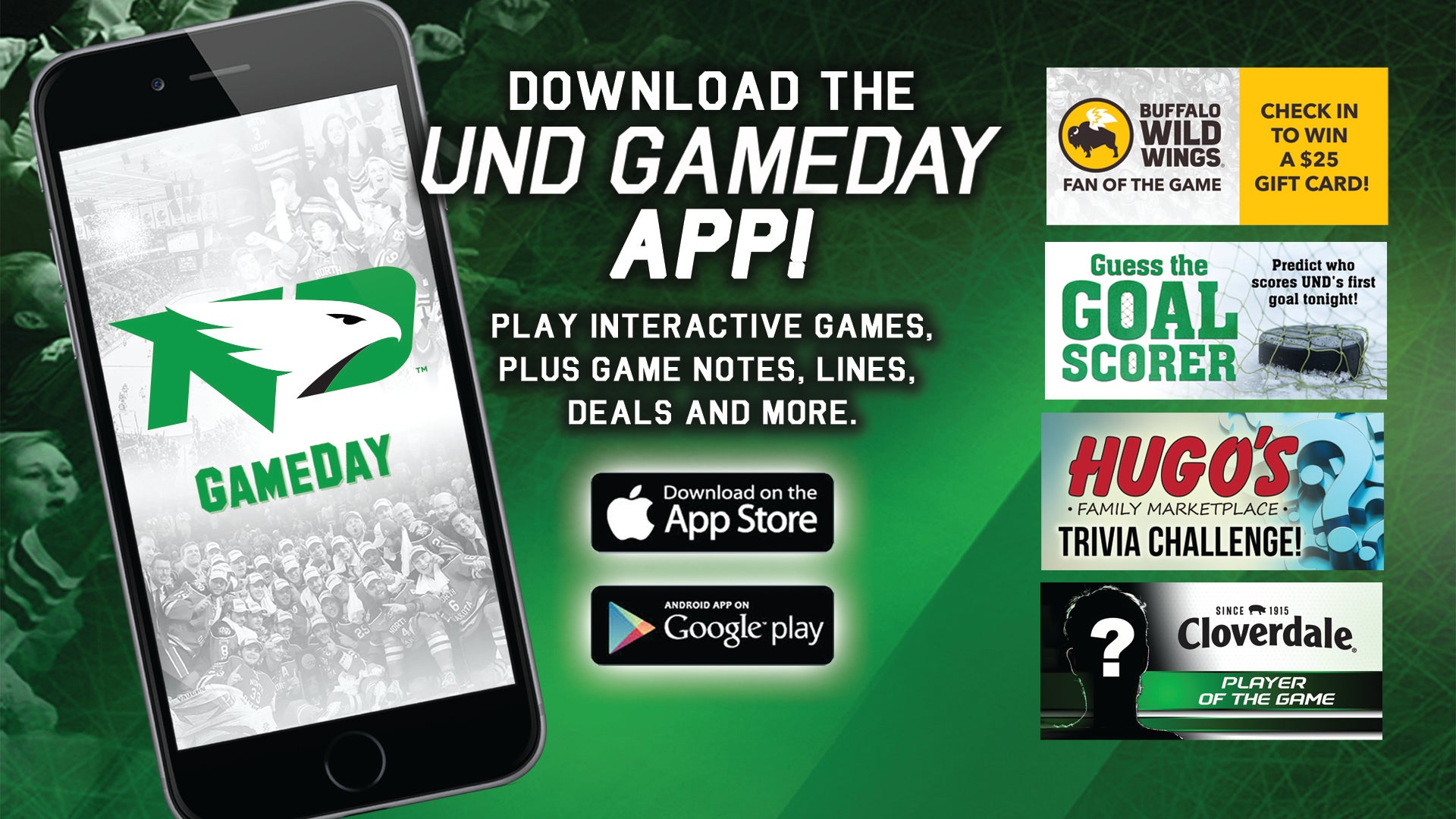 Be sure to download the UND Gameday App to play interactive games while attending hockey games!