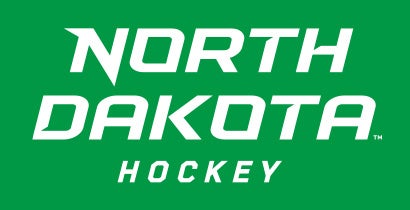 UND Hockey vs Minnesota Duluth
UND Hockey vs Minnesota Duluth in NCHC play at Ralph Engelstad Arena.
General Public: Single-game ticket sales begin August 15, 2022 at 10am at ticketmaster.com.
Champions Club: Single-game hockey ticket pre-sale is August 11, 2022 at 10am. For season ticket information, visit: ndchampionsclub.com
| | |
| --- | --- |
| | 6pm. We encourage you to allow time for walk-through metal detectors. |
Non-flash, still cameras may be used to take pictures at REA events. Camera lenses greater than four inches in length are prohibited. Ralph Engelstad Arena reserves the right to examine and prohibit use of any camera that its personnel deems to be unacceptable. For more information, visit theralph.com/guest-services/a-z-guide
There is no general admission parking on REA premises, however, UND operates various general admission parking lots off-site- see map below.
For more information visit the Parking Services website or call 701.777.3552
$20/vehicle at the UND parking lot directly east of the UND Wellness Center.
$10/vehicle at the UND parking lot on Harvard St. behind Archives Coffee Shop.
$15/vehicle in the lot located behind Northside Cafe (formerly Albatross) on Ralph Engelstad Arena Drive
$10/vehicle at the UND parking lot located near the medical school.
Northside Cafe ($15/ vehicle) will offer paid patron parking for UND events held within the main arena unless otherwise noted. Patrons wishing to drop off fans may do so only on the East side main entrance of the Ralph Engelstad Arena.
For more information regarding parking on the UND campus please click here.
* Note: there is no UND shuttle from Columbia parking ramp to REA this season.
Ralph Engelstad Arena encourages guests not to bring bags to events. REA prohibits bags that are larger than 14" x 14" x 6" from entering the facility. Hard-sided bags of any kind are also prohibited. Backpack-style diaper or infant supply bags are permitted, but must be accompanied with a child and meet the 14" x 14" x 6" bag size policy. Medical bags and equipment are also permitted. This policy is designed to provide a safe environment for guests and to expedite entry into the facility.
All bags, purses, and items are subject to search when entering the facility or at any time while inside the facility by REA staff. Guests are not allowed to check items at the gates and will be asked to either take prohibited items back to their vehicles or dispose of them at the gates. REA iis not responsible for items that are left behind, lost, stolen, or damaged.