2022 U.S. HOCKEY HALL OF FAME GAME GOLF TOURNAMENT - Sold Out - Waiting List Available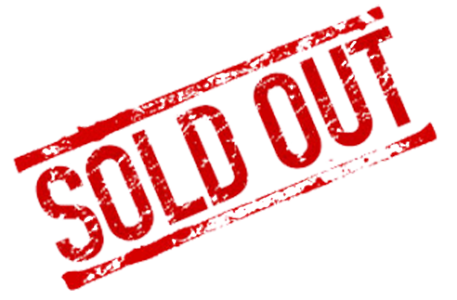 This sold-out event is part of the 2022 U.S. Hockey Hall of Fame Game event weekend. A waiting is available at undalumni.org/vegasgolf. Fans are encouraged to participate in this fun event. Golfers of all skill levels are welcome!
Date: Friday, October 28, 2022
Time: Shotgun start at 9:00 am (Pacific time in Las Vegas)
Location: Siena Golf Club | Link to Video for Siena Golf Club
Event Format: Four-Person Golf Scramble (open to all fans attending the Las Vegas event weekend)
Fee: $120.00 (includes green fees, carts, practice balls, bus transportation to and from the course, breakfast before golf at the golf course and lunch during play)
Waiting List: If you would like to add your name to a waitlist of golfers, please email Keeley Useldinger at keeleyu@UNDalumni.net with your name and amount of golfers.
Breakfast: Included in the $120 registration fee is a breakfast burrito served with coffee and orange juice at the golf course before golf begins.
Lunch: Included in the $120 registration fee is a Backyard Grill lunch served outside the clubhouse during play. Angus burgers, cheeseburgers, hot dogs, chips, fresh whole fruit, cookies and bottled water will be served.
Club Rentals: $50.00 per set in addition to the $120 registration fee (see specific instruction below regarding rental clubs). The enclosed form is required to be submitted to the Siena Golf Club by each player seeking to rent clubs for this event: Form Required to Secure Rental Clubs in Las Vegas.pdf

With advance payment, rental clubs will be preloaded on carts for the event. For those that don't want to prepay for rental clubs, they can pay on site and clubs will be loaded onto carts once proof of payment is confirmed. It is much easier on the course and the golf shop staff to provide proper service with advance payments. Rental club requests not submitted by Friday, September 23, 2022 are subject to availability.
Rental clubs will cost an additional $50 for those golfers seeking to rent clubs in Las Vegas from the Siena Golf Club. Arrangements for rental clubs will need to be made directly between the golfer and Siena's head professional. The golf course will send each individual that seeks to rent clubs a form for them to fill out and then Siena will need to collect the rental fee in advance of the event to expedite the process in Las Vegas on the day of the event. The contact for rental clubs at Siena is:
Head Golf Professional: Todd Kruse

Siena Golf Course Description:

At Siena, the variety in the routing and pacing of holes will keep all levels of golfers entertained from opening tee shot to final tap-in. Siena features an ideal blend of doglegs and straightaway holes, a mix of slender and ample fairways, a balance between benign and rugged green complexes. Yet without exception, the course offers a host of shot-making options and plenty of grassy bail-out areas when the occasional shot gets away.

Dress Code at Siena: Dress code at Siena Golf Club requires a collared shirt. No denim is allowed.
Golf Tournament Details: Four-Person Scramble

The cutoff for golf registration is Friday, September 23, 2022. All registrations must be finalized no later than Friday, September 23, 2022 to take part in this event.
Bus transportation will be provided for all golfers between the Park MGM Hotel and the Siena Golf Club. Golfers will be responsible for their own transportation to and from the Park MGM Hotel if they are not staying at the Park MGM.
Golfers are required to confirm their involvement at the golf tournament with a full online payment of $120 for the green fees, carts, breakfast, lunch, and bus transportation to and from the golf course. Payment is required to confirm your space in the golf event.
This event is open to one and all and is a public event that is part of the 2022 U.S. Hockey Hall of Fame Game event weekend. Fans are encouraged to participate in this fun event. Golfers of all skills levels are welcome!
The maximum number of golfers for this event is 144 players (maximum of two foursomes on all 18 holes).
Golfers may request to play with other specific golfers or a specific foursome via the registration process. Feel free to put together your own foursome or feel free to register as a single player or any other combination up to a maximum of 4 players per group. This will be a fun and friendly event. We'll create teams of four for those who register as singles, doubles or threesomes.